Seize the Tuesday is a book blogger meme created by Adi Alsaid and the Let's Get Lost Buddies Street Team, to share stories about how we've seized the Tuesday, with a special focus on the particular book we're reading. We'll post on as many Tuesdays as possible and share our posts online with the hashtag:#LetsAllGetLost. If you loved Let's Get Lost then join the LGL Buddies on Facebook and help promote the book!
Currently Reading…
Siege and Storm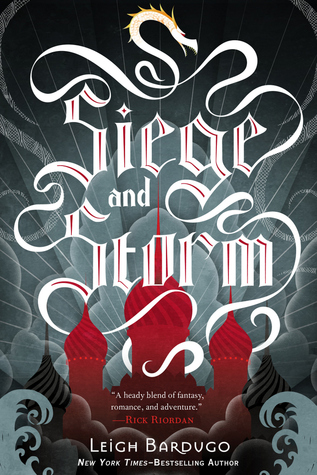 Author: Leigh Bardugo
Pages: 432
Publisher: Henry Holt and Co.
Published on: June 4th 2013
Darkness never dies.
Hunted across the True Sea, haunted by the lives she took on the Fold, Alina must try to make a life with Mal in an unfamiliar land. She finds starting new is not easy while keeping her identity as the Sun Summoner a secret. She can't outrun her past or her destiny for long.
The Darkling has emerged from the Shadow Fold with a terrifying new power and a dangerous plan that will test the very boundaries of the natural world. With the help of a notorious privateer, Alina returns to the country she abandoned, determined to fight the forces gathering against Ravka. But as her power grows, Alina slips deeper into the Darkling's game of forbidden magic, and farther away from Mal. Somehow, she will have to choose between her country, her power, and the love she always thought would guide her–or risk losing everything to the oncoming storm.
How did I Seize the Tuesday?
Guys, the 100 season 2 continues tomorrow! In Seizing for this glorious day here is some gifs and stills of the 100 😉
So how can you Seize the Tuesday? Well go outside, learn something new, pamper yourself! Spread around this Seizing and enjoy the day! Or should I say…Seize?