Seize the Tuesday is a book blogger meme created by Adi Alsaid and the Let's Get Lost Buddies Street Team, to share stories about how we've seized the Tuesday, with a special focus on the particular book we're reading. We'll post on as many Tuesdays as possible and share our posts online with the hashtag:#LetsAllGetLost. If you loved Let's Get Lost then join the LGL Buddies on Facebook and help promote the book!
Still reading…
Cross Roads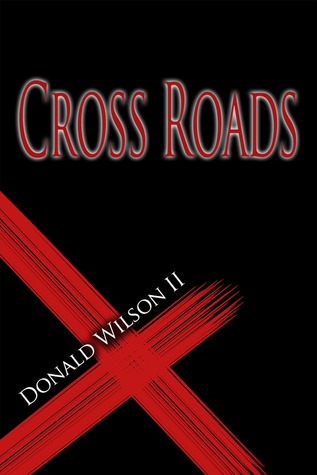 Shawna is not a typical teenager. Not only is she homeless and surviving in New York City on her wits and talents, but she is also the target of a sinister group of creatures bent on killing her. After barely escaping with her life, Shawna must ally herself with the only group capable of stopping them and keeping her alive.
Under the tutelage of Decker, a highly skilled agent and his personal assistant Gibbs, Shawna begins her intense training to become a member of this covert group of defenders for humanity. They relocate to Colorado where Shawna manages to find friendship and gains the attention of a charming and mysterious young man.
Shawna's new life in Colorado is interrupted when her enemies discover her location and she is forced to put her training to the test. Shawna must face her most lethal enemy and comes to a deadly crossroads that will alter her life forever … if she can survive.

How Have I Seized the Tuesday…
I am going on a book buying ban. There I said it. I am going to Seize this day, by saving me loads of money so I can buy books once I'm off this ban. I feel like I've been buying too many books at one time when I have so many on my shelf I haven't read. Of course I am going to be making some exceptions for certain books because I have been waiting for a while to get these books. This ban will probably last as long as until I can finish all the books I have and then maybe I can cap. myself. Good plan? Good plan.
So how can you Seize the Tuesday? Well go outside, learn something new, pamper yourself! Spread around this Seizing and enjoy the day! Or should I say…Seize?
Thanks for reading! Hope you enjoyed!