Musing Mondays asks you to muse about one of the following each week…
• Describe one of your reading habits.
• Tell us what book(s) you recently bought for yourself or someone else, and why you chose that/those book(s).
• What book are you currently desperate to get your hands on? Tell us about it!
• Tell us what you're reading right now — what you think of it, so far; why you chose it; what you are (or, aren't) enjoying it.
• Do you have a bookish rant? Something about books or reading (or the industry) that gets your ire up? Share it with us!
• Instead of the above questions, maybe you just want to ramble on about something else pertaining to books — let's hear it, then!
One of my reading habits….
One of the things I do when reading i sit in my desk chair because…well when am I not in my desk chair? So my chair is right next to my wall and I usually put my feet up on the walls. It doesn't matter whether I have socks on or my feet and freezing but sweating. Its not a horrible position to sit in because you're not laying down or slouching but it is also comfortable.
Recently Bought Books…
Hah none.
Book I'm currently desperate to get my hands on….
Let's Get Lost by: Adi Alsaid..this is one of my favorite books and I don't even have my own personal copy! I know, i'm sorry. I got it for my friend's birthday and I was so tempted to just keep the copy I got for her but there is always Christmas or my birthday for myself or someone to get me Let's Get Lost right?
What I am currently reading…
Cross Roads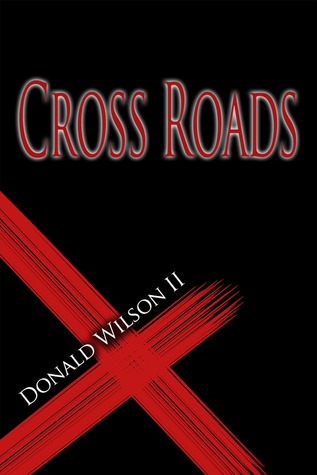 Shawna is not a typical teenager. Not only is she homeless and surviving in New York City on her wits and talents, but she is also the target of a sinister group of creatures bent on killing her. After barely escaping with her life, Shawna must ally herself with the only group capable of stopping them and keeping her alive.
Under the tutelage of Decker, a highly skilled agent and his personal assistant Gibbs, Shawna begins her intense training to become a member of this covert group of defenders for humanity. They relocate to Colorado where Shawna manages to find friendship and gains the attention of a charming and mysterious young man.
Shawna's new life in Colorado is interrupted when her enemies discover her location and she is forced to put her training to the test. Shawna must face her most lethal enemy and comes to a deadly crossroads that will alter her life forever … if she can survive.
This book has been going okay for about what page I am at. It's been taking me a while to get to it and actually sit and read but now since I am on vacation it's a bit easier to do that.
Bookish Rant…
We'll save that for a different post okay?
Thanks for reading! Hope you enjoyed!