Seize the Tuesday is a book blogger meme created by Adi Alsaid and the Let's Get Lost Buddies Street Team, to share stories about how we've seized the Tuesday, with a special focus on the particular book we're reading. We'll post on as many Tuesdays as possible and share our posts online with the hashtag:#LetsAllGetLost. If you loved Let's Get Lost then join the LGL Buddies on Facebook and help promote the book!
Currently Reading…
Can't Look Away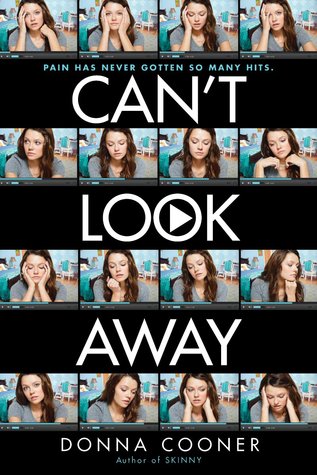 ( Need to finish)
Donna Cooner establishes herself as our own Jodi Picoult in this timely tale of sisters, loss, and redemption.
Torrey Grey is famous. At least, on the internet. Thousands of people watch her popular videos on fashion and beauty. But when Torrey's sister is killed in an accident — maybe because of Torrey and her videos — Torrey's perfect world implodes.
Now, strangers online are bashing Torrey. And at her new school, she doesn't know who to trust. Is queen bee Blair only being sweet because of Torrey's internet infamy? What about Raylene, who is decidedly unpopular, but seems accepts Torrey for who she is? And then there's Luis, with his brooding dark eyes, whose family runs the local funeral home. Torrey finds herself drawn to Luis, and his fascinating stories about El dio de los Muertos, the Day of the Dead.
As the Day of the Dead draws near, Torrey will have to really look at her own feelings about death, and life, and everything in between. Can she learn to mourn her sister out of the public eye?
How I Seized the Tuesday…
Well its election day today..but no one wants to talk about that. How about…I listened to 1989 by: Taylor Swift today..yeah! So if you don't know who Taylor Swift, well where have you been the past 2 weeks she's like everything right now, but I have liked her since around 2009 and I have listen to her from then. She wrote such great country music. Then it became country pop and 1989 was a straight pop album. I know some people don't like her anymore because they don't like her pop album but like the country. I personally like all Taylor's music. The country was pretty good and the pop is good too.  I just always admired how she was able to fit a story about her relationship in a 3-4 minute song. Yes, the fact that Taylor might be using boys for inspiration for her songs isn't very good but she can produce a good song without the boy and just her imagination.
I think listening to music you like can pick up your day  especially if you dance or sing along to it a little. Don't be shy to do that. Lock your doors or close the windows and dance. It's not that hard even if you can't/don't dance. Trust me, I know your pain. 🙂
So how can you Seize the Tuesday? Well go outside, learn something new, pamper yourself! Spread around this Seizing and enjoy the day! Or should I say…Seize?
Thanks for reading! Hope you enjoyed!