Welcome to the November Post! October is over and Halloween is now 363 away..but now there is Thanksgiving and than Christmas! Hope you enjoy the post! (Sorry this post is a day late..was super busy on Friday and Saturday couldn't get it up :()
What's coming up this month…
So for this month there is barely going to be any promo posts except for the Month9Books Friday Reveal. That and maybe 2 more other posts. Hopefully you guys won't mind because I decided to not post on Sundays. There will be more memes and I am trying my best to get reviews out as much as I can but I can't finish books as fast as last year because of school…and stuff. There will be a Book Buddies with Lauren from Bookmark Lit at the end of the month so be excited for that!
This month's TBR..
Cross Roads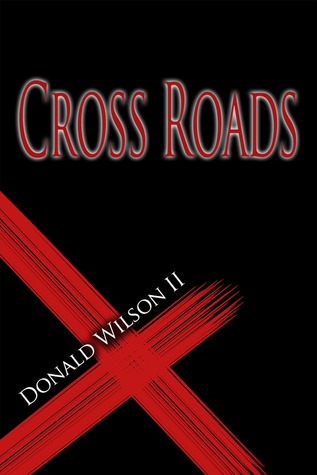 (Need to finish)
Shawna is not a typical teenager. Not only is she homeless and surviving in New York City on her wits and talents, but she is also the target of a sinister group of creatures bent on killing her. After barely escaping with her life, Shawna must ally herself with the only group capable of stopping them and keeping her alive.
Under the tutelage of Decker, a highly skilled agent and his personal assistant Gibbs, Shawna begins her intense training to become a member of this covert group of defenders for humanity. They relocate to Colorado where Shawna manages to find friendship and gains the attention of a charming and mysterious young man.
Shawna's new life in Colorado is interrupted when her enemies discover her location and she is forced to put her training to the test. Shawna must face her most lethal enemy and comes to a deadly crossroads that will alter her life forever … if she can survive.
Can't Look Away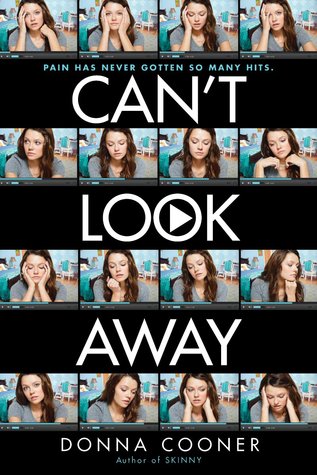 ( Need to finish)
Donna Cooner establishes herself as our own Jodi Picoult in this timely tale of sisters, loss, and redemption.
Torrey Grey is famous. At least, on the internet. Thousands of people watch her popular videos on fashion and beauty. But when Torrey's sister is killed in an accident — maybe because of Torrey and her videos — Torrey's perfect world implodes.
Now, strangers online are bashing Torrey. And at her new school, she doesn't know who to trust. Is queen bee Blair only being sweet because of Torrey's internet infamy? What about Raylene, who is decidedly unpopular, but seems accepts Torrey for who she is? And then there's Luis, with his brooding dark eyes, whose family runs the local funeral home. Torrey finds herself drawn to Luis, and his fascinating stories about El dio de los Muertos, the Day of the Dead.
As the Day of the Dead draws near, Torrey will have to really look at her own feelings about death, and life, and everything in between. Can she learn to mourn her sister out of the public eye?

The 5th Wave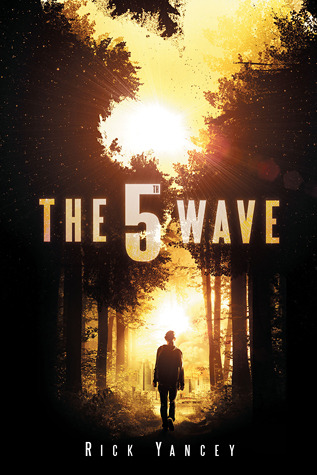 (Need to finish)
After the 1st wave, only darkness remains. After the 2nd, only the lucky escape. And after the 3rd, only the unlucky survive. After the 4th wave, only one rule applies: trust no one.
Now, it's the dawn of the 5th wave, and on a lonely stretch of highway, Cassie runs from Them. The beings who only look human, who roam the countryside killing anyone they see. Who have scattered Earth's last survivors. To stay alone is to stay alive, Cassie believes, until she meets Evan Walker.
Beguiling and mysterious, Evan Walker may be Cassie's only hope for rescuing her brother—or even saving herself. But Cassie must choose: between trust and despair, between defiance and surrender, between life and death. To give up or to get up.
Fahrenheit 451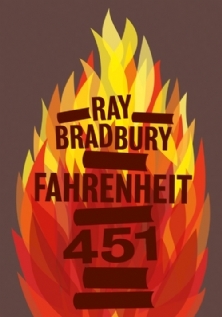 (For school project)
The terrifyingly prophetic novel of a post-literate future.
Guy Montag is a fireman. His job is to burn books, which are forbidden, being the source of all discord and unhappiness. Even so, Montag is unhappy; there is discord in his marriage. Are books hidden in his house? The Mechanical Hound of the Fire Department, armed with a lethal hypodermic, escorted by helicopters, is ready to track down those dissidents who defy society to preserve and read books.
The classic dystopian novel of a post-literate future, Fahrenheit 451 stands alongside Orwell's 1984 and Huxley's Brave New World as a prophetic account of Western civilization's enslavement by the media, drugs and conformity.
Bradbury's powerful and poetic prose combines with uncanny insight into the potential of technology to create a novel which, decades on from first publication, still has the power to dazzle and shock
Shadow and Bone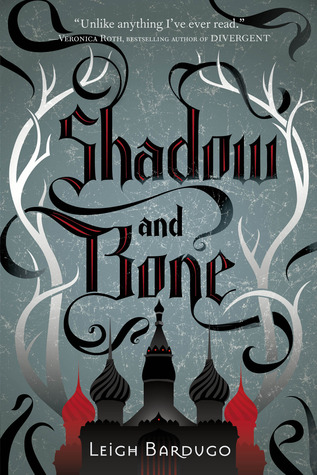 (For Book Buddies!)
Surrounded by enemies, the once-great nation of Ravka has been torn in two by the Shadow Fold, a swath of near impenetrable darkness crawling with monsters who feast on human flesh. Now its fate may rest on the shoulders of one lonely refugee.
Alina Starkov has never been good at anything. But when her regiment is attacked on the Fold and her best friend is brutally injured, Alina reveals a dormant power that saves his life—a power that could be the key to setting her war-ravaged country free. Wrenched from everything she knows, Alina is whisked away to the royal court to be trained as a member of the Grisha, the magical elite led by the mysterious Darkling.
Yet nothing in this lavish world is what it seems. With darkness looming and an entire kingdom depending on her untamed power, Alina will have to confront the secrets of the Grisha . . . and the secrets of her heart.
Shadow and Bone is the first installment in Leigh Bardugo's Grisha Trilogy.
The Clique
The Clique is the story of Audrey Hughes, and the attempt of a boy to win her over by bringing her down. Manipulating her friends, poisoning her relationships, and tearing at her family; Devon will stop at nothing to get what he wants. But Audrey isn't so easily ruined. She fights for her friends, pulling closer even when they would push her away.
Adrenaline Rush
This is a break off series of the Watched series-Enjoy
A madman with a mission is kidnapping groups of thrill-seeking high school seniors across the country, and it's up to Christy to stop him.
To do so, she must take on a fearless alter ego and infiltrate a group of adrenaline junkies bent on pushing life to the limit. Death-defying stunts are only the beginning: two groups fit the profile, and Christy must discover the real target before it's too late.
If she chooses the wrong group, more people will disappear. But choosing right puts her as the prime target—with no guarantee that she'll get out alive.
Young Adults, teens and adults will love this exciting suspenseful adventure with a dash of romance. You won't want to put it down.
Harp's Voice
Single-minded to the point of near seclusion, Harp Evans' only goal was to move away from her abusive mother, and start a new life at college. Now a freshman at a prestigious university, Harp continues to struggle letting people in, including her ex-boyfriend—Connor Williams—who has always stood by her, especially after her mother exposed a devastating secret about Harp's origin.
While Harp figures out how to navigate her relationships, especially with her mom, Anne, she will have to exorcize her own demons and face challenges with uncompromising courage, including reuniting her broken family—the family that was shattered by the acts of one man.
After almost twenty years, is it possible for people to change their minds and open their hearts? More importantly, is Harp strong enough to pull them all back together?
What I read last month!
So last month on my TBR I wanted to read 8 books and I read 5/8 of them. I'm not very disappointed in myself but I would actually like to read more of them each month. So here is what I completed! [Last month's post]
Four: A Divergent Story Collection
The Blood of Olympus
The 5th Wave
Rebel
Cross Roads
Trust Me, I'm Lying
Can't Look Away
Branded
Not bad. I started all 3 that have not been read so I think I can pull of some improvement this month…maybe finish all the books I started and can't finish.
This month's book haul..
Anna and the French Kiss by: Stephanie Perkins
Everybody Sees the Ants by: A.S King
Fahrenheit 451 by: Ray Bradbury 
The Blood of Olympus by: Rick Riordan
New Release this Month
He Said, She Said
Sparks will fly in this hip-hop-hot teen novel that mixes social protest and star-crossed romance! He Said, She Said is perfect for fans of Walter Dean Myers and Rachel Vail alike.
He says: Omar "T-Diddy" Smalls has got it made—a full football ride to UMiami, hero-worship status at school, and pick of any girl at West Charleston High.
She says: Football, shmootball. Here's what Claudia Clarke cares about: Harvard, the poor, the disenfranchised, the hungry, the staggering teen pregnancy rate, investigative journalism . . . the list goes on. She does not have a minute to waste on Mr. T-Diddy Smalls and his harem of bimbos.
He Said, She Said is a fun and fresh novel from Kwame Alexander that throws these two high school seniors together when they unexpectedly end up leading the biggest social protest this side of the Mississippi—with a lot of help from Facebook and Twitter.
The stakes are high, the romance is hot, and when these worlds collide, watch out!
Thanks for reading! Hope you enjoyed!