Seize the Tuesday is a book blogger meme created by Adi Alsaid and the Let's Get Lost Buddies Street Team, to share stories about how we've seized the Tuesday, with a special focus on the particular book we're reading. We'll post on as many Tuesdays as possible and share our posts online with the hashtag:#LetsAllGetLost. If you loved Let's Get Lost then join the LGL Buddies on Facebook and help promote the book!
Currently Reading..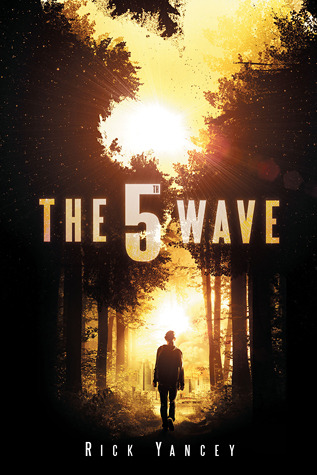 After the 1st wave, only darkness remains. After the 2nd, only the lucky escape. And after the 3rd, only the unlucky survive. After the 4th wave, only one rule applies: trust no one.
Now, it's the dawn of the 5th wave, and on a lonely stretch of highway, Cassie runs from Them. The beings who only look human, who roam the countryside killing anyone they see. Who have scattered Earth's last survivors. To stay alone is to stay alive, Cassie believes, until she meets Evan Walker.
Beguiling and mysterious, Evan Walker may be Cassie's only hope for rescuing her brother—or even saving herself. But Cassie must choose: between trust and despair, between defiance and surrender, between life and death. To give up or to get up.
How Have I Seized the Tuesday…
So I went to school…nothing too special about that…but I stacked my blankets when I was sleeping! Okay so I know you may be thinking right now…huh? Well where I live it was super cold and my normal bed sheets is just the comforter and I stuck a huge blanket over it and it was sooo warm. A warm bed to wake up to is something that can affect your day entirely, and I've learned that from experience.
Another thing I did was clean my room! Yes I know my life isn't very interesting but cleaning my room just made me feel so much better. I feel so open and clean and it makes me motivated to do actual useful things. I usually keep my room clean and that's how I like it but it can get messy fast and once I start cleaning…I won't stop.
So how can you Seize the Tuesday? Well go outside, learn something new, pamper yourself! Spread around this Seizing and enjoy the day! Or should I say…Seize?
Thanks for reading! Hope you enjoyed!