Seize the Tuesday is a book blogger meme created by Adi Alsaid and the Let's Get Lost Buddies Street Team, to share stories about how we've seized the Tuesday, with a special focus on the particular book we're reading. We'll post on as many Tuesdays as possible and share our posts online with the hashtag:#LetsAllGetLost. If you loved Let's Get Lost then join the LGL Buddies on Facebook and help promote the book!
Currently Reading…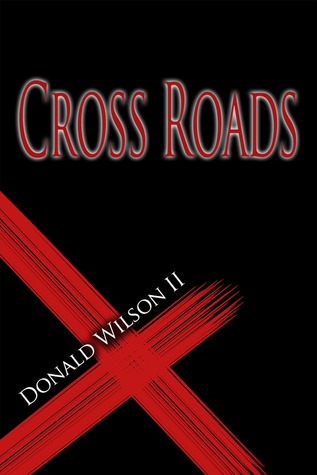 Shawna is not a typical teenager. Not only is she homeless and surviving in New York City on her wits and talents, but she is also the target of a sinister group of creatures bent on killing her. After barely escaping with her life, Shawna must ally herself with the only group capable of stopping them and keeping her alive.
Under the tutelage of Decker, a highly skilled agent and his personal assistant Gibbs, Shawna begins her intense training to become a member of this covert group of defenders for humanity. They relocate to Colorado where Shawna manages to find friendship and gains the attention of a charming and mysterious young man.
Shawna's new life in Colorado is interrupted when her enemies discover her location and she is forced to put her training to the test. Shawna must face her most lethal enemy and comes to a deadly crossroads that will alter her life forever … if she can survive.
How have I Seize the Tuesday?
So today I wanted to talk about book signings, I recently attended one I had such a great time. So here some ways you can seize a book signing!
How to seize a book signing:
Get there early:

This is probably the most important way to enjoy a book signing. If you can get there an hour early, get there an hour early. If you can get there 20 minutes earlier, get there 20 minutes earlier. Especially if this author is an author of a book to movie adaptation then it is super important to get to the event 1-2 hours earlier.

Talk to people:

I know there are some people like me who goes to an event with friends and that is very fun but I also love talking to other people at the event. I know some people aren't like me who can walk up to someone, ask them a question, and have a conversation after that. If you can try to talk to new people, it makes the experience a lot funner!

Don't stress about getting your friends's cousin's book signed:

When going to a book signing I usually bring all the books I own of the author and will decide which book exactly I will get signed. If your another person wants you to get their book signed if you can get an additional book signed then yay! Get it signed, but don't stress about it because YOU are the one attending the event to see the author no the books.

Talk to the author when getting your book signed:

Nothing is worse than standing awkwardly at the table while the author signs the book. Talk to them! It's okay to ask questions and talk to them while they sign books. It makes your time worth and it won't be awkward silence!

Don't make filming the Q+A a priority:

If you can and it is convenient, then go ahead! Record the whole thing, but don't ruin your experience just to record the Q+A, because if it was special enough, you will remember it.
So how can you Seize the Tuesday? Well go outside, learn something new, pamper yourself! Spread around this Seizing and enjoy the day! Or should I say…Seize?
Thanks for reading! Hope you enjoyed!