Hey! So this is going to be a little series i'm starting. Basically what is it is me sharing my opinions on a cover that has just been revealed…and I want you too look at it :). So this post I am going to be sharing my opinions on Hunted by: Adi Ketner and Missy Kalicicki! I just finish Branded, the first book in the Sinner Series (Trilogy?). I'm going to post the cover but the synopsis is going to be the Branded synopsis because…spoilers! If you would like to see the original post on Abi and Missy's blog click here.
Hunted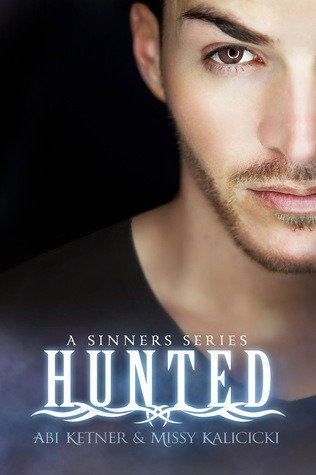 (Branded synopsis)
Fifty years ago The Commander came into power and murdered all who opposed him. In his warped mind, the seven deadly sins were the downfall of society.
To punish the guilty, he created the Hole, a place where sinners are branded according to their sins. Sinners are forced to live a less than human existence in deplorable conditions, under the watchful eye of guards who are ready to kill anyone who steps out of line.
Now, LUST wraps around my neck like thick, blue fingers, threatening to choke the life out of me. I've been accused of a crime I didn't commit, and the Hole is my new home.
Constant darkness.
Brutal and savage violence.
Excruciating pain.
Every day is a fight for survival.
But I won't let them win. I will not die in the Hole.
I am more than my brand. I'm a fighter. My name is Lexi Hamilton, and this is my story.
Branded:
Hunted:
I loooove this cover. It matched the Branded cover so well and I'm guessing the person on this cover is….not gonna tell you because I don't want to change your view on the character. Yes also because spoilers…The cover is so magical and mysterious. It's so beautiful I love it so much. This is the kind of cover that you play around with in make Bookfaces…yes Bookfaces. Those are very fun to do. 😉
Thanks for reading! Hope you enjoyed (the cover)!