Welcome to the October post! I can't believe September is already gone! Well atleast it there is Halloween this month. Okay..we can get to the post now.
What is coming this month…..
So this month I plan to get my review posted on time. I have a whole bunch of Let's Talks to write and I a also want to get my reading back on track. There will be a tag at the end of the month and I promise that. So this month there won't be as much promo stuff as last month. I know there were a ton of book blitzes and blog tours and I apologise for that. I know it does get annoying when there are constant promotional posts but there was a time period where I went crazy with signing up for promotional posts. So this month is to reduce the promotional posts and more reviews, tags, maybe lists? I'm not sure. There may be a new meme but I will still have to look into that. If you have suggestions make sure to comment or tweet (@YAYAandMoreYA) it to me.
This month's TBR!
Branded
(Need to finish)
Fifty years ago The Commander came into power and murdered all who opposed him. In his warped mind, the seven deadly sins were the downfall of society.
To punish the guilty, he created the Hole, a place where sinners are branded according to their sins. Sinners are forced to live a less than human existence in deplorable conditions, under the watchful eye of guards who are ready to kill anyone who steps out of line.
Now, LUST wraps around my neck like thick, blue fingers, threatening to choke the life out of me. I've been accused of a crime I didn't commit, and the Hole is my new home.
Constant darkness.
Brutal and savage violence.
Excruciating pain.
Every day is a fight for survival.
But I won't let them win. I will not die in the Hole.
I am more than my brand. I'm a fighter. My name is Lexi Hamilton, and this is my story.
Can't Look Away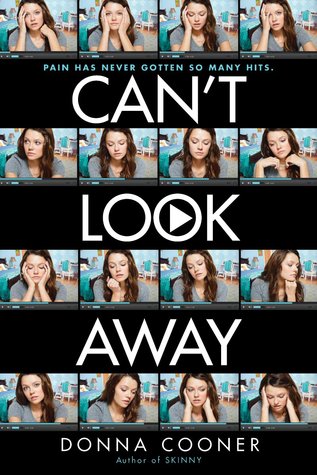 ( Need to finish)
Donna Cooner establishes herself as our own Jodi Picoult in this timely tale of sisters, loss, and redemption.
Torrey Grey is famous. At least, on the internet. Thousands of people watch her popular videos on fashion and beauty. But when Torrey's sister is killed in an accident — maybe because of Torrey and her videos — Torrey's perfect world implodes.
Now, strangers online are bashing Torrey. And at her new school, she doesn't know who to trust. Is queen bee Blair only being sweet because of Torrey's internet infamy? What about Raylene, who is decidedly unpopular, but seems accepts Torrey for who she is? And then there's Luis, with his brooding dark eyes, whose family runs the local funeral home. Torrey finds herself drawn to Luis, and his fascinating stories about El dio de los Muertos, the Day of the Dead.
As the Day of the Dead draws near, Torrey will have to really look at her own feelings about death, and life, and everything in between. Can she learn to mourn her sister out of the public eye?
Trust Me, I'm Lying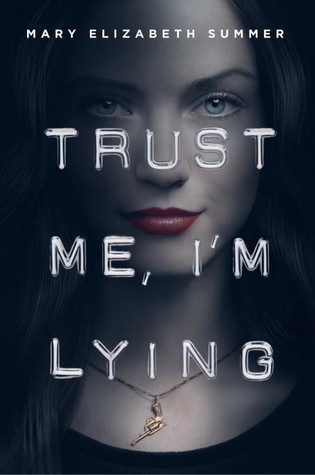 (For a blog tour)
Fans of Ally Carter, especially her Heist Society readers, will love this teen mystery/thriller with sarcastic wit, a hint of romance, and Ocean's Eleven–inspired action.
Julep Dupree tells lies. A lot of them. She's a con artist, a master of disguise, and a sophomore at Chicago's swanky St. Agatha High, where her father, an old-school grifter with a weakness for the ponies, sends her to so she can learn to mingle with the upper crust. For extra spending money Julep doesn't rely on her dad—she runs petty scams for her classmates while dodging the dean of students and maintaining an A+ (okay, A-) average.
But when she comes home one day to a ransacked apartment and her father gone, Julep's carefully laid plans for an expenses-paid golden ticket to Yale start to unravel. Even with help from St. Agatha's resident Prince Charming, Tyler Richland, and her loyal hacker sidekick, Sam, Julep struggles to trace her dad's trail of clues through a maze of creepy stalkers, hit attempts, family secrets, and worse, the threat of foster care. With everything she has at stake, Julep's in way over her head . . . but that's not going to stop her from using every trick in the book to find her dad before his mark finds her. Because that would be criminal.
Cross Roads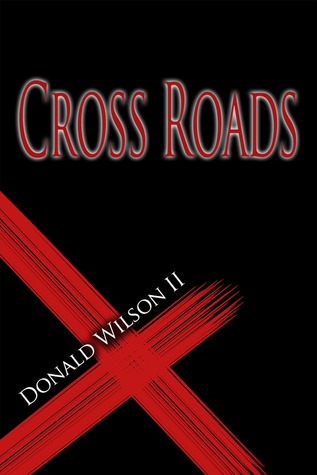 Shawna is not a typical teenager. Not only is she homeless and surviving in New York City on her wits and talents, but she is also the target of a sinister group of creatures bent on killing her. After barely escaping with her life, Shawna must ally herself with the only group capable of stopping them and keeping her alive.
Under the tutelage of Decker, a highly skilled agent and his personal assistant Gibbs, Shawna begins her intense training to become a member of this covert group of defenders for humanity. They relocate to Colorado where Shawna manages to find friendship and gains the attention of a charming and mysterious young man.
Shawna's new life in Colorado is interrupted when her enemies discover her location and she is forced to put her training to the test. Shawna must face her most lethal enemy and comes to a deadly crossroads that will alter her life forever … if she can survive.
Rebel
Wren Connolly thought she'd left her human side behind when she dies five years ago and came back 178 minutes later as a Reboot. With her new abilities of strength, speed, and healing—along with a lack of emotions—Wren 178 became the perfect soldier for HARC (Human Advancement and Repopulation Corporation). Then Callum 22 came along and changed everything.
Now that they've both escaped, they're ready to start a new life in peace on the Reboot reservation. But Micah 163, the Reboot running the reservation, has darker plans in mind: to wipe out the humans. All of them. Micah has been building a Reboot army for years and is now ready to launch his attack on the cities. Callum wants to stick around and protect the humans. Wren wants nothing more than to leave all the fighting behind them.
With Micah on one side, HARC on the other, and Wren and Callum at odds in the middle, there's only one option left…
It's time for Reboots to become rebels.
The 5th Wave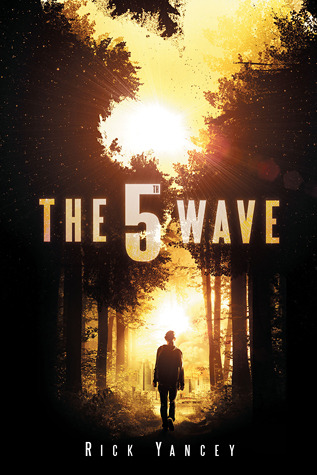 After the 1st wave, only darkness remains. After the 2nd, only the lucky escape. And after the 3rd, only the unlucky survive. After the 4th wave, only one rule applies: trust no one.
Now, it's the dawn of the 5th wave, and on a lonely stretch of highway, Cassie runs from Them. The beings who only look human, who roam the countryside killing anyone they see. Who have scattered Earth's last survivors. To stay alone is to stay alive, Cassie believes, until she meets Evan Walker.
Beguiling and mysterious, Evan Walker may be Cassie's only hope for rescuing her brother—or even saving herself. But Cassie must choose: between trust and despair, between defiance and surrender, between life and death. To give up or to get up.
The Blood of Olympus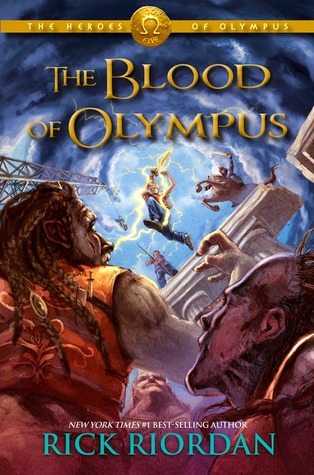 Though the Greek and Roman crewmembers of the Argo II have made progress in their many quests, they still seem no closer to defeating the earth mother, Gaea. Her giants have risen—all of them—and they're stronger than ever. They must be stopped before the Feast of Spes, when Gaea plans to have two demigods sacrificed in Athens. She needs their blood—the blood of Olympus—in order to wake.
The demigods are having more frequent visions of a terrible battle at Camp Half-Blood. The Roman legion from Camp Jupiter, led by Octavian, is almost within striking distance. Though it is tempting to take the Athena Parthenos to Athens to use as a secret weapon, the friends know that the huge statue belongs back on Long Island, where it "might" be able to stop a war between the two camps.
The Athena Parthenos will go west; the Argo II will go east. The gods, still suffering from multiple personality disorder, are useless. How can a handful of young demigods hope to persevere against Gaea's army of powerful giants? As dangerous as it is to head to Athens, they have no other option. They have sacrificed too much already. And if Gaea wakes, it is game over.
 
Four: A Divergent Story Collection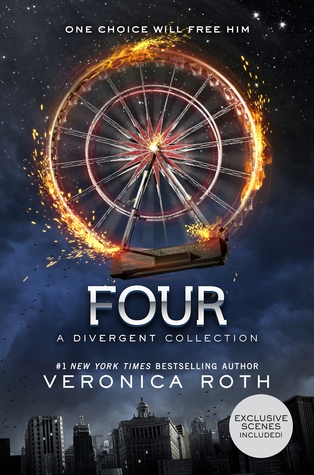 Two years before Beatrice Prior made her choice, the sixteen-year-old son of Abnegation's faction leader did the same. Tobias's transfer to Dauntless is a chance to begin again. Here, he will not be called the name his parents gave him. Here, he will not let fear turn him into a cowering child.
Newly christened "Four," he discovers during initiation that he will succeed in Dauntless. Initiation is only the beginning, though; Four must claim his place in the Dauntless hierarchy. His decisions will affect future initiates as well as uncover secrets that could threaten his own future—and the future of the entire faction system.
Two years later, Four is poised to take action, but the course is still unclear. The first new initiate who jumps into the net might change all that. With her, the way to righting their world might become clear. With her, it might become possible to be Tobias once again.
Maybe reading….
The Young Elites by: Marie Lu
Diamonds in the Rough by: Michelle Madow
Timeless by: Michelle Madow
Last month's recap!
So for last month I wanted to read quite a few books….and I only read some of em…:/ [Last month's post]
Last month I wanted to read 10 books….yeah….only 3/10 was read. But I read other books that weren't on the list so don't get mad at me!
What was read?
Minty
Don't Look Back
Kitty Hawk and the Curse of Yukon Gold
City of Fallen Angels
Red Rising
Free to Fall
Branded
Vengeance 
Timeless
Let's Get Lost
…..yea. That's it. I need to get my reading game back on. Hopefully I can do this month!
New Release This Month
Clariel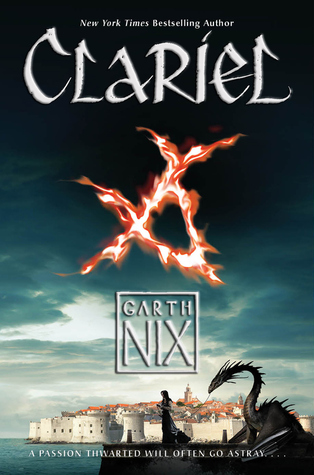 Sixteen-year-old Clariel is not adjusting well to her new life in the city of Belisaere, the capital of the Old Kingdom. She misses roaming freely within the forests of Estwael, and she feels trapped within the stone city walls. And in Belisaere she is forced to follow the plans, plots and demands of everyone, from her parents to her maid, to the sinister Guildmaster Kilip. Clariel can see her freedom slipping away. It seems too that the city itself is descending into chaos, as the ancient rules binding Abhorsen, King and Clayr appear to be disintegrating.
With the discovery of a dangerous Free Magic creature loose in the city, Clariel is given the chance both to prove her worth and make her escape. But events spin rapidly out of control. Clariel finds herself more trapped than ever, until help comes from an unlikely source. But the help comes at a terrible cost. Clariel must question the motivations and secret hearts of everyone around her – and it is herself she must question most of all.
Just some words…
You see how I am trying a new layout….? No? Okay. I just wanted to let you guys have a heads up that on October 12 this blog name will be changed. The URL may not change but the name will be so watch out for that.
Also things maybe changing a bit over the month and that is just because I am trying to get blogging back to shape is this blog to shape too.
Thanks for reading! If you have any suggestions for posts make sure to let me know! Hope you enjoyed!