Welcome to the September post! This is something i'm doing at the beginning of the month what will include my TBR, what to expect this month, and one new release! So let's get to it.
Before we begin….
I'm sorry last moth it was just a whole bunch of book promos. I was starting school and I was also on vacation and stuff. I'm actually very behind on written reviews and reading books in general. Again i'm trying to stay caught up as much as I can but things are very tight for me right now. So bear with me…i'm trying my best.
 TBR
This month is going to be just another catch up date for ARCs and stuff.
Minty

Fourteen-year old twins Minty and Jess are inseparable. Maybe they bicker now and then, even crave a bit of space once in a while. But they have a connection. Unbreakable. Steadfast. Nothing can tear them apart. Until a family trip to the coast puts their bond in jeopardy. As Minty tries to rescue her dog from drowning she ends up fighting for her life. Will Minty survive? If she doesn't, how will Jess cope without her? Only the stormy sea has the answer.
Don't Look Back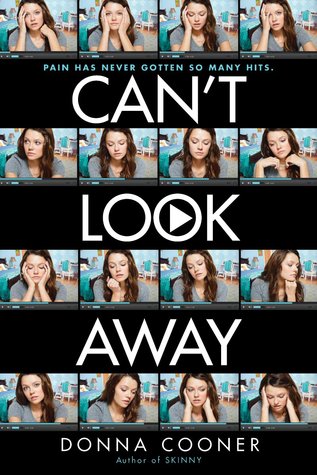 Donna Cooner establishes herself as our own Jodi Picoult in this timely tale of sisters, loss, and redemption.
Torrey Grey is famous. At least, on the internet. Thousands of people watch her popular videos on fashion and beauty. But when Torrey's sister is killed in an accident — maybe because of Torrey and her videos — Torrey's perfect world implodes.
Now, strangers online are bashing Torrey. And at her new school, she doesn't know who to trust. Is queen bee Blair only being sweet because of Torrey's internet infamy? What about Raylene, who is decidedly unpopular, but seems accepts Torrey for who she is? And then there's Luis, with his brooding dark eyes, whose family runs the local funeral home. Torrey finds herself drawn to Luis, and his fascinating stories about El dio de los Muertos, the Day of the Dead.
As the Day of the Dead draws near, Torrey will have to really look at her own feelings about death, and life, and everything in between. Can she learn to mourn her sister out of the public eye?
Kitty Hawk and the Curse of Yukon Gold
Kitty Hawk and the Curse of the Yukon Gold is the thrilling first installment in a new series of adventure mystery stories that are one part travel, one part history and five parts adventure. This first book of the Kitty Hawk Flying Detective Agency Series introduces Kitty Hawk, an intrepid teenage pilot with her own De Havilland Beaver seaplane and a nose for mystery and intrigue. A cross between Amelia Earhart, Nancy Drew and Pippi Longstocking, Kitty is a quirky young heroine with boundless curiosity and a knack for getting herself into all kinds of precarious situations.
After leaving her home in the western Canadian fishing village of Tofino to spend the summer in Alaska studying humpback whales Kitty finds herself caught up in an unforgettable adventure involving stolen gold, devious criminals, ghostly shipwrecks, and bone-chilling curses. Kitty's adventure begins with the lingering mystery of a sunken ship called the Clara Nevada and as the plot continues to unfold this spirited story will have armchair explorers and amateur detectives alike anxiously following every twist and turn as they are swept along through the history of the Klondike Gold Rush to a suspenseful final climatic chase across the rugged terrain of Canada's Yukon, the harsh land made famous in the stories and poems of such writers as Jack London, Robert Service and Pierre Berton. It is a riveting tale that brings to glorious life the landscape and history of Alaska's inside passage and Canada's Yukon, as Kitty is caught up in an epic mystery set against the backdrop of the scenery of the Klondike Gold Rush.
Kitty Hawk and the Curse of the Yukon Gold is a perfect book to fire the imagination of readers of all ages. Filled with fascinating and highly Google-able locations and history this book will inspire anyone to learn and experience more for themselves as Kitty prepares for her next adventure – flying around the world!
City of Fallen Angels
The Mortal War is over, and sixteen-year-old Clary Fray is back home in New York, excited about all the possibilities before her. She's training to become a Shadowhunter and to use her unique power. Her mother is getting married to the love of her life. Downworlders and Shadowhunters are at peace at last. And—most importantly of all—she can finally call Jace her boyfriend.
But nothing comes without a price.
Someone is murdering Shadowhunters, provoking tensions between Downworlders and Shadowhunters that could lead to a second, bloody war. Clary's best friend, Simon, can't help her—his mother just found out that he's a vampire, and now he's homeless. When Jace begins to pull away from her without explaining why, Clary is forced to delve into the heart of a mystery whose solution reveals her worst nightmare: she herself has set in motion a terrible chain of events that could lead to her losing everything she loves. Even Jace.
The stakes are higher than ever in the #1 New York Times bestselling fourth installment of the Mortal Instruments series.
Red Rising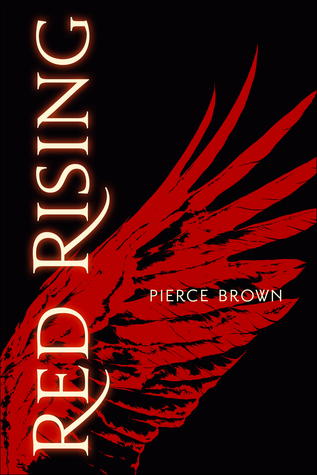 The Earth is dying. Darrow is a Red, a miner in the interior of Mars. His mission is to extract enough precious elements to one day tame the surface of the planet and allow humans to live on it. The Reds are humanity's last hope.
Or so it appears, until the day Darrow discovers it's all a lie. That Mars has been habitable – and inhabited – for generations, by a class of people calling themselves the Golds. A class of people who look down on Darrow and his fellows as slave labour, to be exploited and worked to death without a second thought.
Until the day that Darrow, with the help of a mysterious group of rebels, disguises himself as a Gold and infiltrates their command school, intent on taking down his oppressors from the inside. But the command school is a battlefield – and Darrow isn't the only student with an agenda.
Free To Fall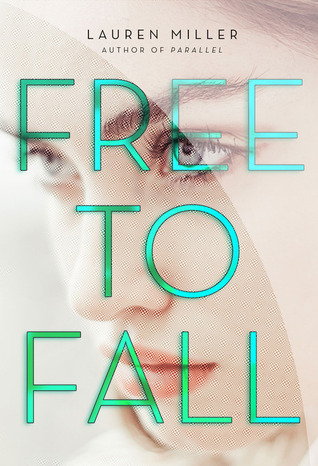 What if there was an app that told you what song to listen to, what coffee to order, who to date, even what to do with your life—an app that could ensure your complete and utter happiness?
What if you never had to fail or make a wrong choice?
What if you never had to fall?
Fast-forward to a time when Apple and Google have been replaced by Gnosis, a monolith corporation that has developed the most life-changing technology to ever hit the market: Lux, an app that flawlessly optimizes decision making for the best personal results.
Just like everyone else, sixteen-year-old Rory Vaughn knows the key to a happy, healthy life is following what Lux recommends. When she's accepted to the elite boarding school Theden Academy, her future happiness seems all the more assured. But once on campus, something feels wrong beneath the polished surface of her prestigious dream school.
Then she meets North, a handsome townie who doesn't use Lux, and begins to fall for him and his outsider way of life. Soon, Rory is going against Lux's recommendations, listening instead to the inner voice that everyone has been taught to ignore — a choice that leads her to uncover a truth neither she nor the world ever saw coming.
Branded
Fifty years ago The Commander came into power and murdered all who opposed him. In his warped mind, the seven deadly sins were the downfall of society.
To punish the guilty, he created the Hole, a place where sinners are branded according to their sins. Sinners are forced to live a less than human existence in deplorable conditions, under the watchful eye of guards who are ready to kill anyone who steps out of line.
Now, LUST wraps around my neck like thick, blue fingers, threatening to choke the life out of me. I've been accused of a crime I didn't commit, and the Hole is my new home.
Constant darkness.
Brutal and savage violence.
Excruciating pain.
Every day is a fight for survival.
But I won't let them win. I will not die in the Hole.
I am more than my brand. I'm a fighter. My name is Lexi Hamilton, and this is my story.
Vengeance
How far would you go to get revenge? When Chelsea Givens discovered that her ex-boyfriend Drew dumped her to be with her former best friend Lizzie, she'd never felt so betrayed in her life. Then her new friend Shannon tells her she can help set things right. Chelsea's willing to listen, but what Shannon wants her to believe — that she shared a past life with Drew — is impossible. And what she wants her to do to get him back … well, it's downright crazy. Could Shannon be telling the truth? And if she is, what lengths will Chelsea go if it means making Lizzie pay? Find out in Vengeance, the second part of the Transcend Time Saga.
Timeless
IT'S A RACE AGAINST TIME.
In Remembrance, Lizzie and Drew changed the course of fate so they could be together.
In Vengeance, Chelsea set fate back on its original, deadly path.
Now, strange things keep happening to Lizzie. Things that are omens of darkness to come. A curse has doomed her to die an early death, just as she did in her past life. To make matters worse, even if she can figure out who cast the curse, it's irreversible. There's only one option left for her to save herself. It's crazier than anything she's heard yet, and to do it, she'll need Drew and Chelsea's help.
Because to make things right, they must travel back to when it all began … and Lizzie discovers that the final events in her past life were more sinister than she ever imagined.
Let's Get Lost
Five strangers. Countless adventures. One epic way to get lost.
Four teens across the country have only one thing in common: a girl named LEILA. She crashes into their lives in her absurdly red car at the moment they need someone the most.
There's HUDSON, a small-town mechanic who is willing to throw away his dreams for true love. And BREE, a runaway who seizes every Tuesday—and a few stolen goods along the way. ELLIOT believes in happy endings…until his own life goes off-script. And SONIA worries that when she lost her boyfriend, she also lost the ability to love.
Hudson, Bree, Elliot and Sonia find a friend in Leila. And when Leila leaves them, their lives are forever changed. But it is during Leila's own 4,268-mile journey that she discovers the most important truth— sometimes, what you need most is right where you started. And maybe the only way to find what you're looking for is to get lost along the way.
What To Expect
So this month I have about 10 Book promo posts this month and I will be catching up on remaining Let's Talks. You will also be getting some ARC reviews! So yes! I'm working on my If I Stay movie review so that will be up soon! I may do another book haul video but i'm not completely sure so don't get too excited for it.
New Release this Month
Afterworlds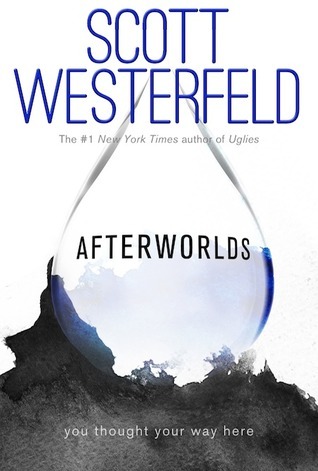 Darcy Patel has put college and everything else on hold to publish her teen novel, Afterworlds. Arriving in New York with no apartment or friends she wonders whether she's made the right decision until she falls in with a crowd of other seasoned and fledgling writers who take her under their wings…
Told in alternating chapters is Darcy's novel, a suspenseful thriller about Lizzie, a teen who slips into the 'Afterworld' to survive a terrorist attack. But the Afterworld is a place between the living and the dead and as Lizzie drifts between our world and that of the Afterworld, she discovers that many unsolved – and terrifying – stories need to be reconciled. And when a new threat resurfaces, Lizzie learns her special gifts may not be enough to protect those she loves and cares about most.
That's it for this September post! I hope you enjoyed and I will see ya later 🙂